Denver Memorial Day Denver Close Encounters Tango Festival
Featuring the romantic, close embrace tango typical of Buenos Aires milongas
A Tango weekend blending an Encuentro, a Marathon and the excitement of the Milongas of Buenos Aires. Three days of tango dancing with an emphasis on the Close-embrace and traditional social codes. Top DJs are selected for their sensitivity to the passion and energy of the dancers and their love of the famous Golden Era orchestras.
May 26 - 28, 2023
Friday, Saturday & Sunday
Denver Turnverein, 1570 N Clarkson
Price: $160 single; $320 couple;
Like a Marathon - Dancing afternoon and evening; With "early" 1:00am endings for recuperation.= 
Like an Encuentro - Limited to 160 role-balanced participants; single ticket for the weekend. 
Traditional Milongas like Buenos Aires - Dance floor with tables and seating for all, Close-embrace, floor craft & lanes, mirada & cabeceo.
This festival is for you if you love Buenos Aires style social dancing, and are good at navigating in a close embrace.
One non-traditional game. We'll have "speed dancing" mixers just prior to Friday evening and Saturday afternoon to meet, exchange names and fill out your dance cards for later in the weekend.
5 Milongas (Two afternoon, Three Evening)
Buenos Aires Style Floor-craft
Top DJs playing Golden Era Music
"For dancers; By Dancers"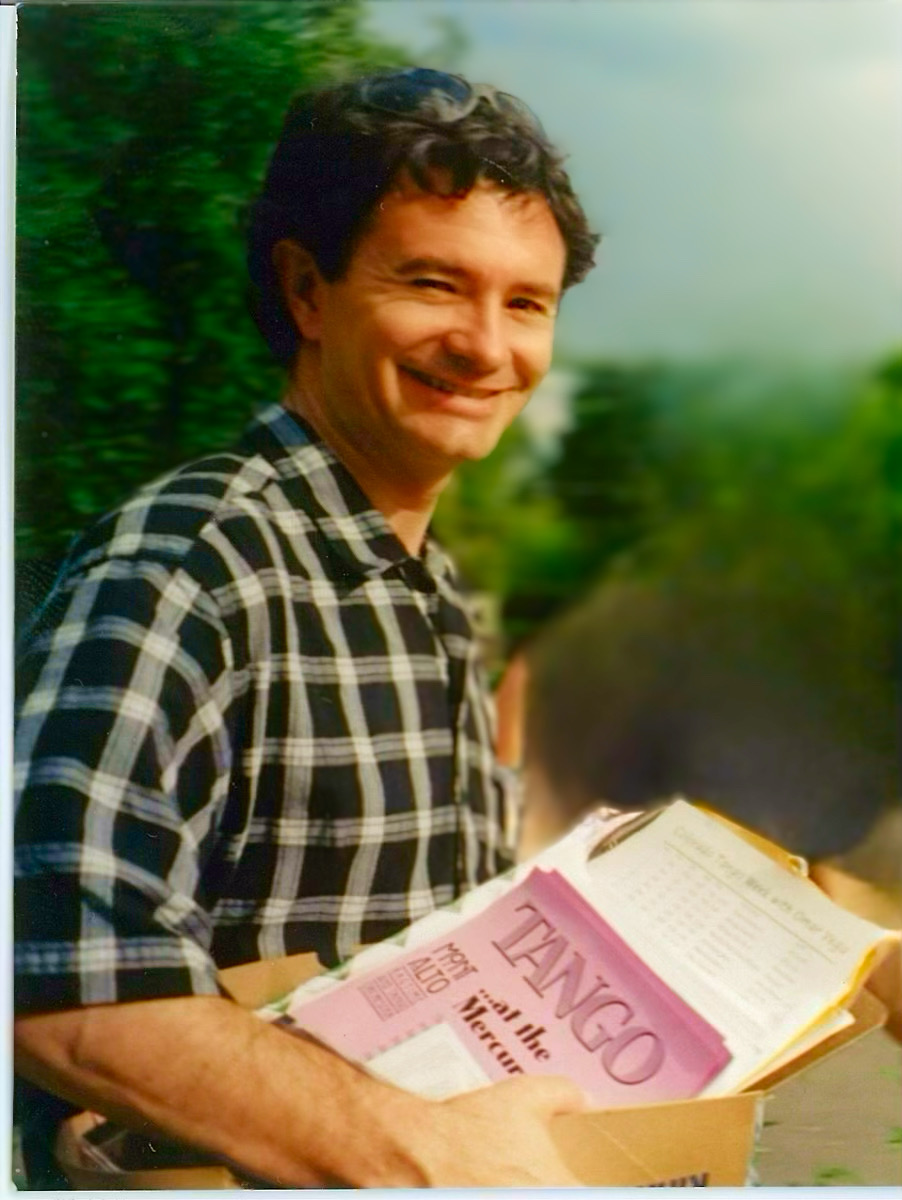 I produced the Denver Tango Festivals for 15 years, Memorial & Labor Day weekends. These were some of the largest tango festivals in the US during the first decade of the 2000s. I was happy to take a break for the past 7 years, during which I recovered my passion for teaching and dancing Argentine Tango. In re-inspiring the Denver Tango Festival, I wish to return to the original mission, which emphasized the social dancing of the milongueros that witnessed in Buenos Aires on my first visits.
Please email me If you wish to receive further information... Actual registration won't open until 2023.
Tom Stermitz   
303-725-5963   
tstermitz@gmail.com