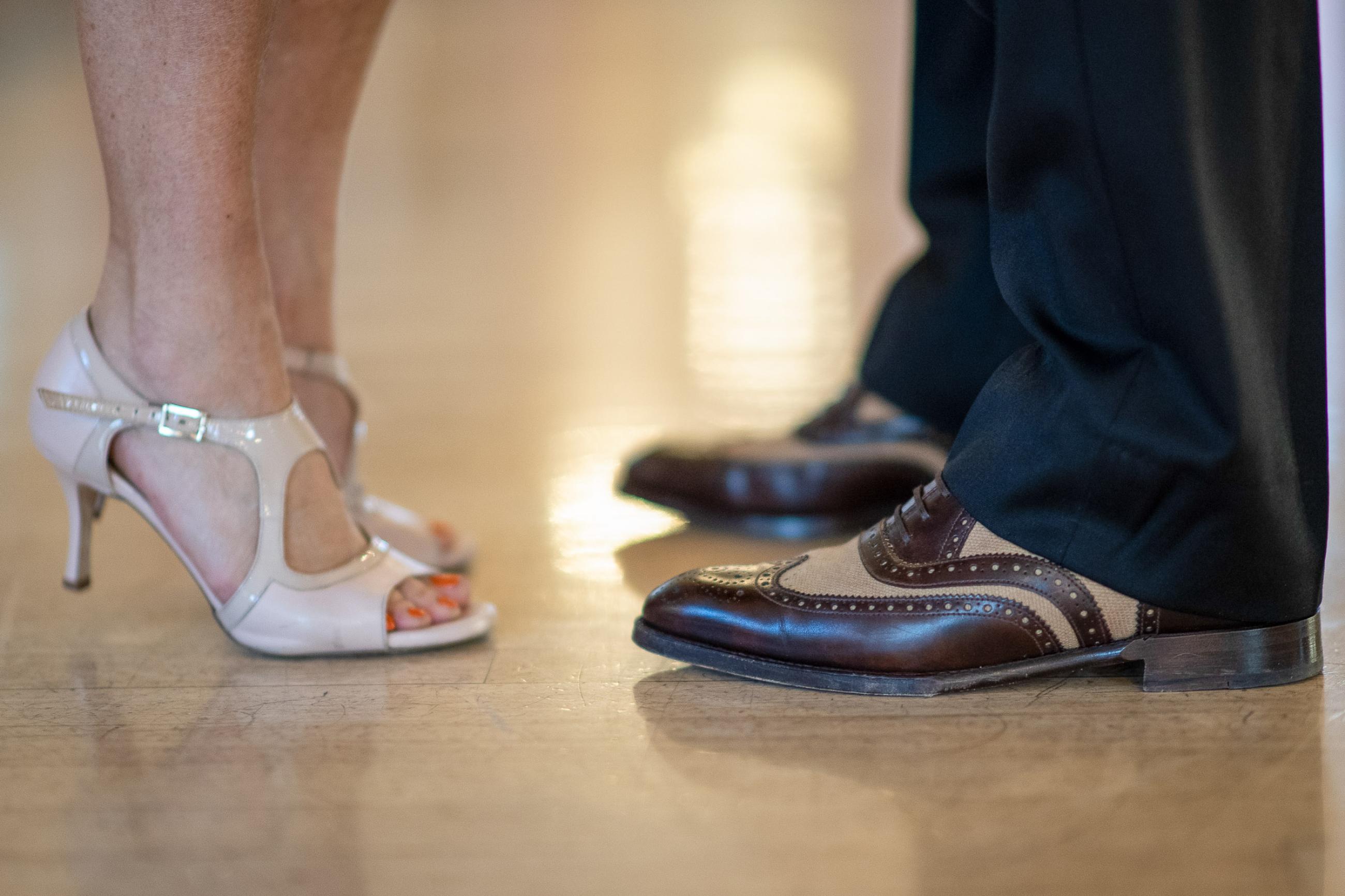 Private Lessons give you one on one focused attention with your work in Tango according to your learning style and needs. Whether you are a beginner wanting to "get good fast" or an advanced student needing to get feedback on what to work on next, we will move you quickly forward in your Tango journey.
Private slots are available in Denver Monday or Wednesday afternoons, and by appointment in Fort Collins or Boulder.
Get your Feet Wet:
Private Lessons give you one on one attention with the teacher. This is a great low pressure way to introduce yourself or a partner to Tango who might be a little nervous to start, or would feel more comfortable joining a class with more knowledge under their belt.
Get Caught Up:
Private Lessons are great for catching up to an ongoing series class. Depending on where we fall in a series (we start one of these every season) you can jump into a group class after taking a few private lessons. It is also a great way to "skip a level" of group classes, and be able to join the advanced students faster.
Private Event or Small Group Class
Grab a couple friends and take a semi-private 4 person group lesson and save money! The hourly rate is the same, so everyone pays less and gets individualized attention.
Prepaid Tango Lessons: $85/one hour, $375/five.